Global IP Video Network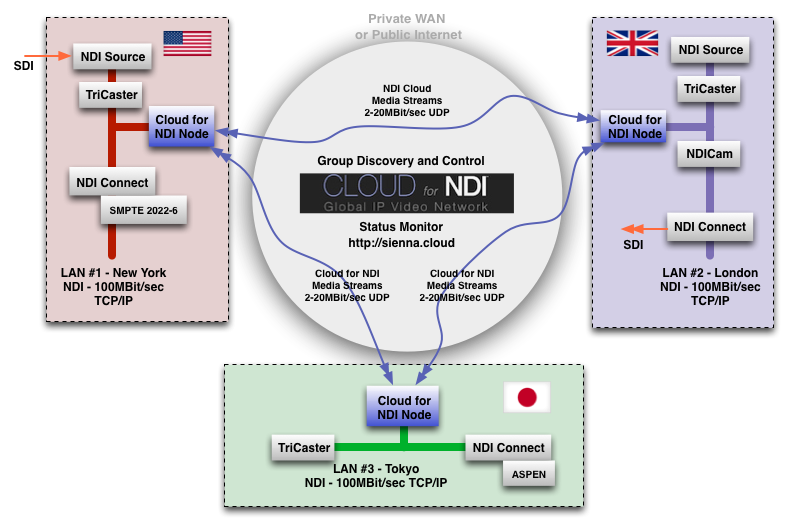 Now you can connect up all your NDI devices, across all your locations using a simple cloud based system.
All you do is setup a Cloud for NDI *gateway* computer on each of your local area networks - it works on Mac, Windows and Linux - then connect the systems together using a simple web interface. Having done that, all your NDI based devices, in all your locations can now see each other - and they can share video between them - across the public internet. You can control access to different sources, and also the bandwidth you want to allocate to Cloud for NDI using the simple web interface.

Cloud for NDI is already in use all over the world by Sports broadcasters, Live events companies, News broadcasters, and corporations connecting together their video studios. You can even create an ad-hoc connection to any other Cloud for NDI user, by creating a shared group and inviting them to join you. Never before has it been so easy, so quick and so simple to remotely connect professional video devices.
Cloud for NDI is truly a disruptive, game changing technology you will want to include in your own plans for remote production.